LED Torches and Solar Lamps
The latest and best torches tested and reviewed by Fred-in-the-shed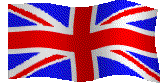 Updated 21st November 2023
LED torch technology is racing ahead and here at Fredshed I have been testing the best since 1999.
The latest developments are Chip on Board (COB) Led panels and super powerful mini torches with rechargeable batteries.
Prices have fallen as a result of technological improvements but many of the "bargain torches" are VERY low quality.
I will attempt to show you the best of the best and some acceptable quality alternatives.
Hand Size and Zoomable LED Torches
Also Known as Tactical Torches
Years ago my metal bodied Maglite was my favourite torch because it was solid, reliable and didn't fall apart just when you needed it like many plastic torches. The other attractive thing about the Maglite was its "geek appeal". It felt hi-tech and cutting edge.
Sadly Maglite didn't move with the times and other companies developed the new technology bulbs and reflectors that enable torches to be significantly brighter AND the last longer!
German company LED Lenser introduced the LED Police Tech Torch. It was only 5 inches long and 148g but is bright enough to dazzle any mugger. It gave out 115 Lumens which was quite a lot back then for a small torch.
I have used my Police tech torch for more than 10 years and it has been 100% reliable. It has been replaced with the more powerful P7 model, that I also have and totally love.
Led Lenser torches to make fantastic gifts and you never see one in a charity shop along with the foot spas, electric steamers and other unwanted gifts.
If you register your torch with Led Lenser you will get a 7-year guarantee, (from a company likely to still be around in 7 years).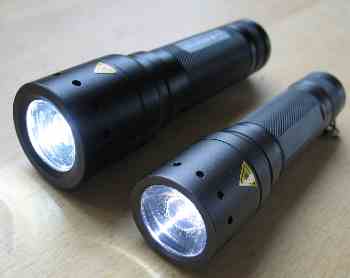 The image above shows the Led Lenser P7  tactical torch and the Police tech model that preceded it.
The P7 is only slightly larger but twice as bright!
This incredible torch uses 4 AAA batteries to give 320 Lumens.
It comes with a sturdy case and presentation box if you want to give it as a present. I think using 4 AAA batteries instead of 3 is a great idea as they tend to come in packs of 4 anyway. Use the links below to buy this tried and tested LED torch and also help my work testing products.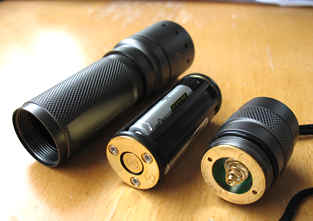 The battery cartridges use gold connectors that will not rust and cannot corrode.
There are similar, cheaper torches like the one from Vansky that come with rechargeable batteries and accessories.
There are all made in China and most of the cheap ones fail after a few months.
My Vansky torch seems well made and has performed well and has lasted a year so far with no issues.
Would You like to Support Fredshed?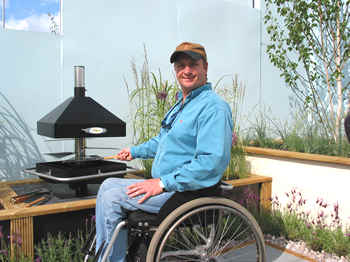 If you found this page useful and decide to buy a torch please use my links when you do as this helps keep my site going, thanks, Fred
Latest and Best Small Torches - With Rechargeable Batteries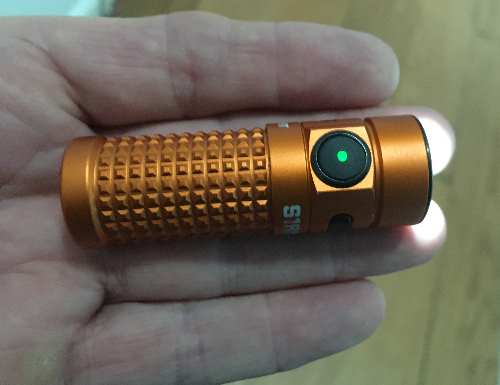 The on/off switch also lights up to show you the level of battery power.
This torch is waterproof at 2 metres and only weighs 51g!
It is top quality and has a 5-year warranty.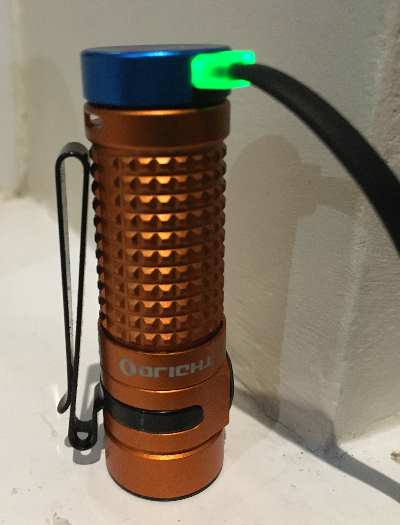 My Orange coloured torch shown is a limited edition model which may not be available.
The standard model is black and equally beautiful.
This superb Olight S1R Baton II is a 3-inch Torch powered by a rechargeable Li-ion battery.
The IMR16340 battery is charged using a magnetic clip and USB port for extra convenience.
The 2nd generation of this amazing torch is IXP 8 rated waterproof and throws its light up to 145m.
I am so impressed with this torch that I am happy to call it SIR!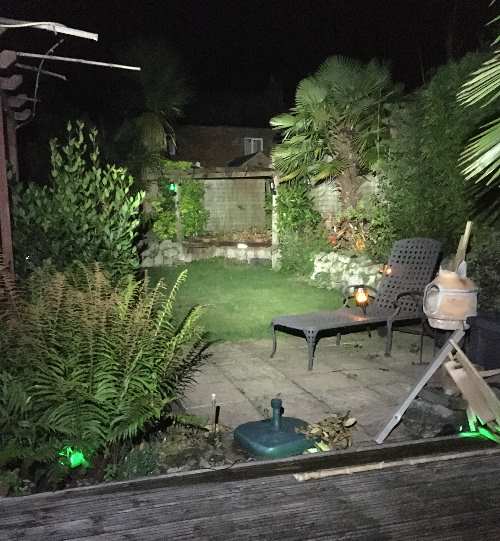 It has 4 levels of power and the brightest (turbo mode) gives 1000 Lumens and lights my garden and houses in the next street as if they were in daylight!
Use the links below for the standard Black version and the new Premium version with charging/storage case.
Multi-Function, Police and Military Tactical Torches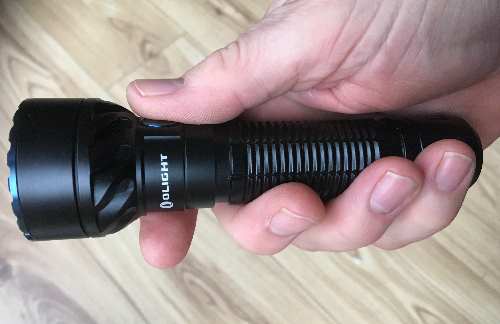 Olight Freyr – 1750 Lumens and Colour Signalling Functions.
This incredible torch has so many functions and new features that I don't know where to start!
Firstly it has 4 LED bulbs in the head, for white, red, green and blue light.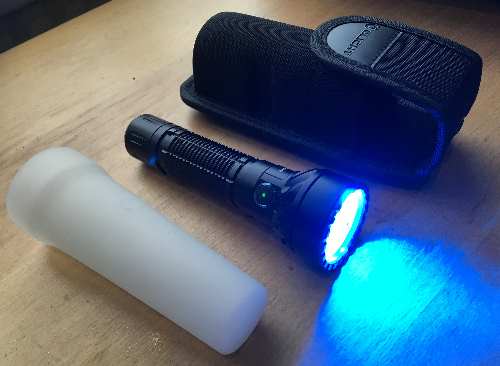 The choice of coloured light is for use in different environments and for signalling.
To aid signalling and to turn the torch into a lantern it comes with a silicon cone to diffuse the light.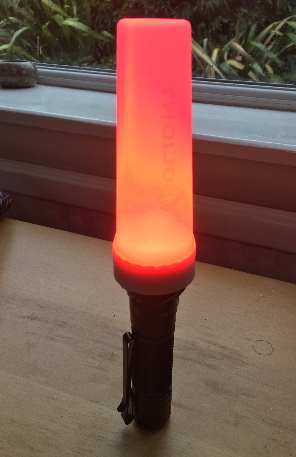 A new and unique feature is having 2 switches to access different functions
The end cap switch is for the white light modes and doubles up as a charging point
The front/side switch does the colours and white moonlight modes
This is a top-quality torch that can survive a 1.5m drop and 2m immersion in water
It is powered by a 3.6v 5000ma Lithium-ion rechargeable battery
New Olight models have a superb magnetic USB charging system as shown above with the S1R baton model.
The 3 white light modes are moonlight 5 lumen, low 300 and turbo 1750, dropping to 850.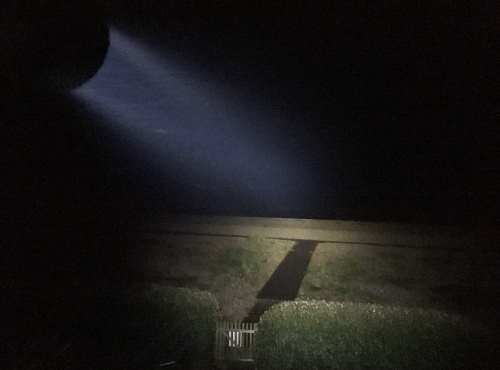 The turbo mode will only last 2 minutes and then drop to 850 Lumens.
Sadly the Olight Freyr has been discontinued in 2023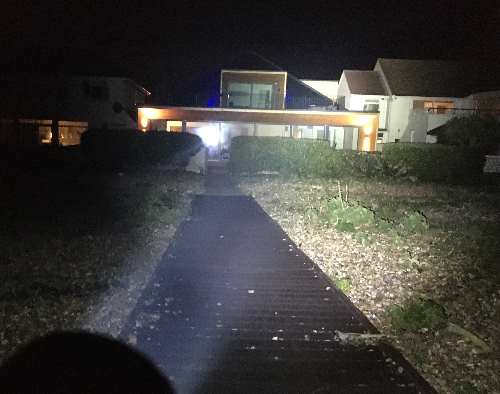 It has a maximum throw of 360m which I can believe from my use on the beach.
The head also contains a proximity sensor so the light level will drop if it senses something close.
The torch comes with a superb holster with a magnetic catch.
The performance of this small torch is fantastic and is so well made.
It took me a while to master the 2 switches but this is just a matter of practice makes perfect.
Olight make many other tactical torches including weapon lights with laser guiding
The Freyr is the most innovative torch I have seen and covers many uses.
If you prefer a similar size, simpler torch with a wider beam the new Olight Seeker 3 Pro has a max 250m throw but 4800 Lumens!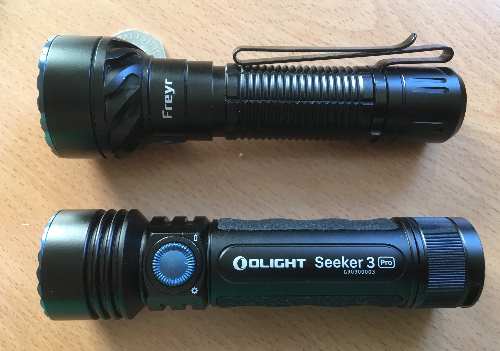 It has 4 leds and a side button with small green lights that tell you the battery level and power settings.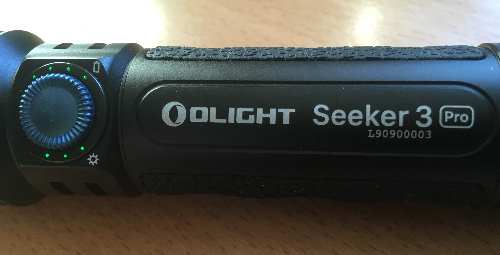 The body has a rubber grip and on the turbo setting the torch will automatically dim if you come close to an object.
The Beam angle is wider than the Freyr which is why it produces more lumens.
Of these two Olight tactical torches I slightly prefer the Freyr due to its lamp and colour options.
The Freyr and Seeker 3 Pro both have 3.6v 5000ma batteries with magnetic chargers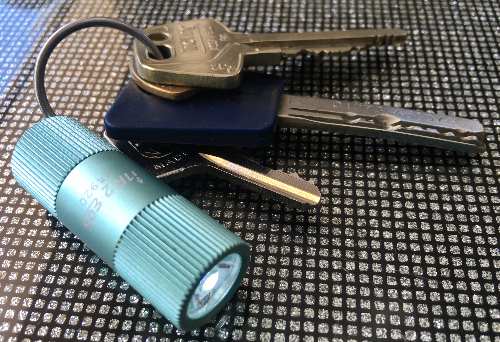 Having a little torch on your keyring is so useful but most of them will only just about light up a keyhole and often fall apart after a few knocks.
I used a LED Lenser K3 for over 3 years but found it a little bit large at 7cm.
I have now moved on to the much smaller and brighter new Olight 1R2 EOS.>
The new model is 4cms long, weighs only 12gms, and has a rechargeable Li-ion battery.
The battery is charged in the torch by a USB cable so no more fiddling about with those little button batteries.
Another great mini torch is the Coast model powered by 1 AAA battery.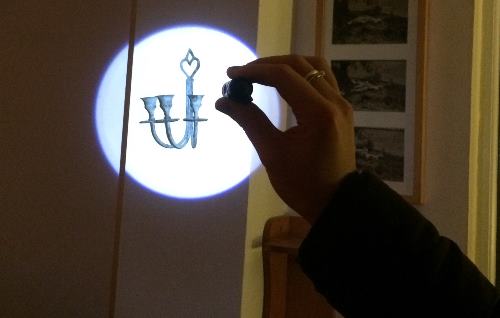 Coming Soon - Headlamp with hand wave on/off function!
Best Ultra Violet Forensics Torch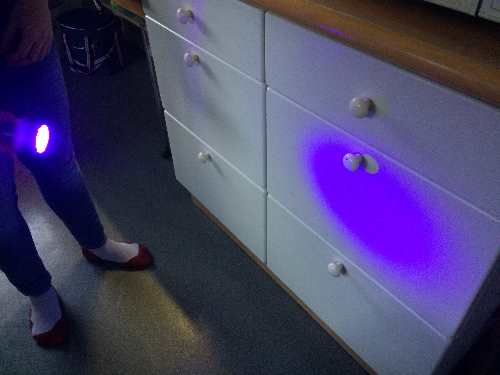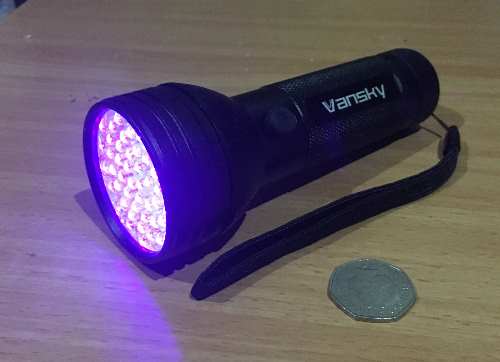 Ultra Violet Forensics Torch
This clever torch shows up all hidden organic substances and some artificial ones too.
I showed this to a real forensic scientist who was amazed at its performance and low price.
It's 51 LEDs powered by 3 AAA's makes this torch is powerful enough to show everything!
It is scary to use this in your kitchen and even more so when staying in hotel rooms.
Now available – mixed-function LED torch with UV option!
This superb rechargeable torch has 7 functions all controlled by a top switch that illuminates green.
It has a zoomable head and the side of the torch has a bank of COB LEDs that will light a room.
The end of the torch is magnetic so ideal for sticking to broken down cars.
The 4th click of the switch activates the Purple UV bulb which is very good for detecting organic matter.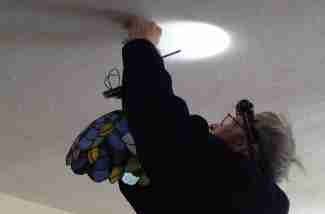 Being a keen gardener, DIYer and a wheelchair user I use a head torch a lot as it keeps my hands free to push the wheelchair, use my tools and crucially – hunt snails at night!
For so many jobs a head torch is more useful than a normal hand torch and you don't have to worry about dropping it.
Petzl is one of the leading brands and its Pixa model was designed to survive explosions!
Over the years I have tried many makes head torch, which thanks to LED bulbs are now much brighter.
 The latest development is handwave control for the different brightness levels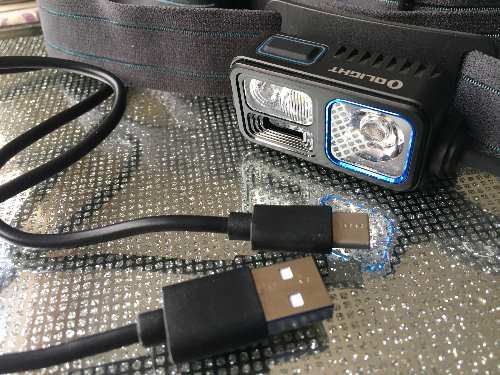 I am currently testing the new Olight Array 2S. It has 3 LED bulbs for spot, flood and also red light.
The battery is recharged by a USB C cable and is housed in the watertight box at the back of the headband.
The whole lot weighs only 131g and the build quality is exceptional
It has a simple, easy to access on/off switch and the lamp can be tilted up or down to throw the light beam exactly where you need it.
Once the lamp is on you can change the brightness by waving your hand up for bright and down for dimmer.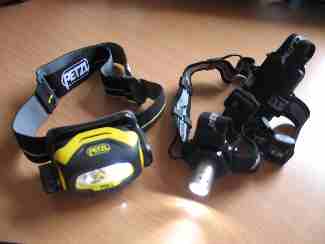 Best Lantern Torch - Great For Cars and Camping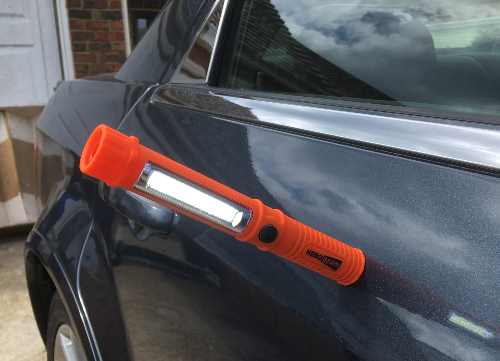 This moderately priced lantern torch is ideal to keep in your car or bedside table.
It has a standard end beam from an LED bulb and a separate lantern beam on the side from a COB LED panel.
The torch is 6 1/2 inches long and made from tough plastic.
It runs off 3 AAA batteries and has a pocket clip and a magnetic base to hold it to your car.
I bought a couple of these in March 2019 and I use them frequently and they both work very well.
It looks like they have been replaced with a new 7 function model that also has a purple UV option!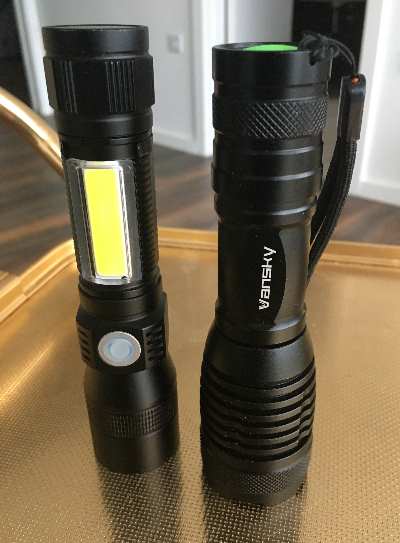 I purchased 4 of these to try (shown left) and am TOTALLY Impressed.
Improvements on the previous model are a USB rechargeable battery and an illuminated switch.
The new model is more robust, brighter (1200 lumens) and has Zoom focus!
For the money this is easily the best torch I can find and packed with features.
Best Lantern Torch - Great For Cars and Camping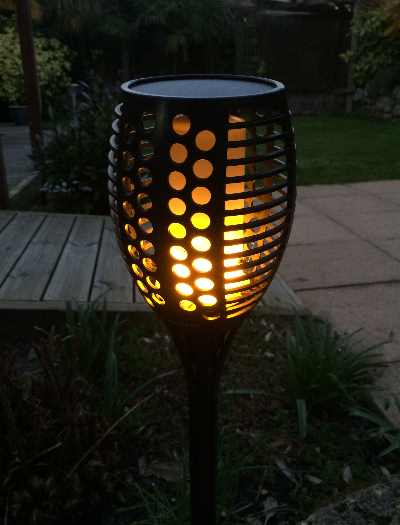 This new solar lamp uses 96 LED bulbs to create the very real effect of flickering flames.
It is charged by the sun and automatically comes on as darkness falls. I have been testing solar garden lamps for around 15 years for this website and this is one of the most effective and impressive lamps I have ever seen, just check some of the reviews to see what people say.
LATEST LED CAMPING LANTERN - WITH FLICKERING FLAME OPTION
If you would like a non-solar powered lamp with the effect of flickering flames, then the Olantern from Olight is superb.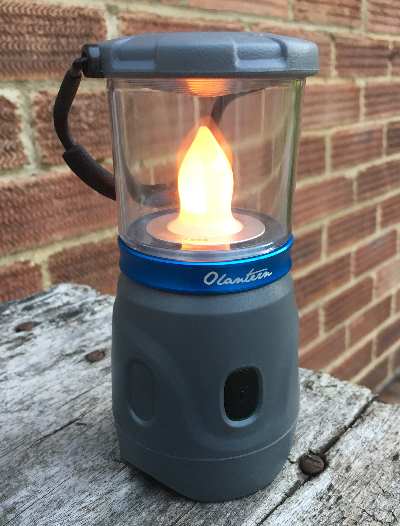 It charges by magnetic USB like most Olight torches and is robust and waterproof.
It can be used in warm white tone flickering flame mode or you can switch the bulb to cold white for brighter modes.
The flickering flame is fantastic in a room or tent but not bright enough outside to do much apart from looking pretty. 
If you switch to the other bulb you have 3 brightness settings for 30, 120 and 360 lumens!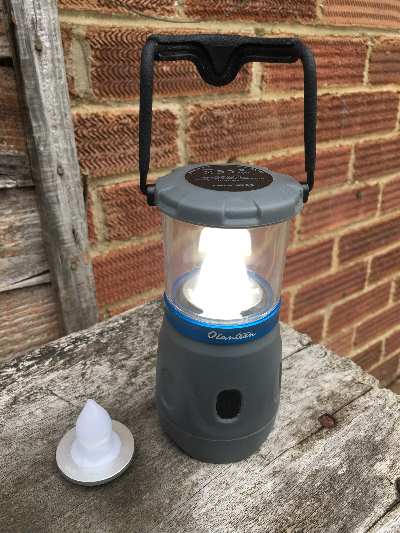 The 360 lumen setting is bright enough to light my medium size garden.
I also really like the motion sensor that illuminates the on/off switch as soon as you touch the lamp.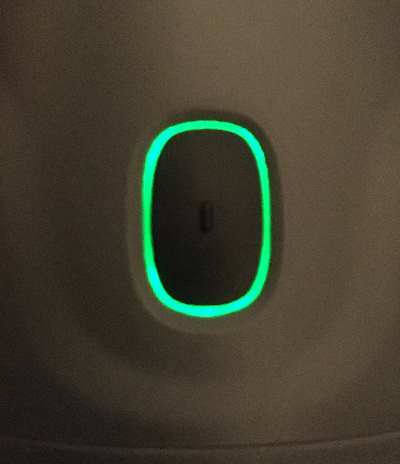 The Oantern is solid and has a heavy base and hanging hook and is available in 3 colours.
I like the flickering flame effect so much I use it in my bedroom as a night light!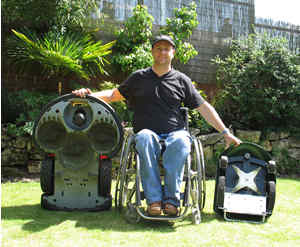 If you found my advice helpful and would like to support my work, please return to this page and use my links when purchasing your tools.
Also, any other products bought from Amazon at the same time will produce a small commission that helps cover my hosting costs.

Or if you prefer, you can make a small donation using the PayPal button below.

USE LINKS BELOW TO FIND MORE GARDEN AND DIY TOOLS